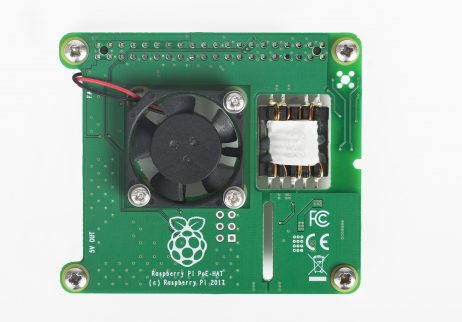 I was really excited (sad… I know) to get my Raspberry Pi PoE Hat in the post. My intention here was to de-clutter power cables and make my home automation setup more "wife friendly."
Fitting the thing was surprisingly easy – ensure you attach the standoffs prior to fitting, you risk damaging the PoE hat each time you remove it. Once fitted I connected the network cable into my PoE switch and everything worked as expected – you'd expect it to be simple to be fair! Then came the noise!
If you're looking to run this anywhere that noise could be an issue, don't bother buying the PoE Hat. Even in the cool / early UK Spring I found the fan to run regularly and for extended periods. It's a small fan so when it gets going it is noisy! Definitely not wife friendly… even less so than the cables!
I'd be interested to hear if your experiences are different!